The Chocnut Monologues
Chocolates make the world go 'round =)
Thursday, November 17, 2005
Hello flower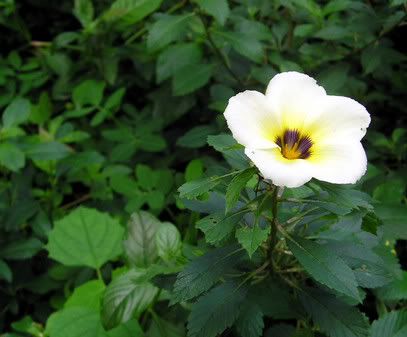 I don't know why a Bugs Bunny cartoon came to mind. Bugs was leisurely walking along some garden, and said "Hello air. Hello butterfly. Hello flower..." I can't remember what else he said. But I suppose it won't hurt to stop a while and say hello. Hello! Ola! Oy! Psst!
Wednesday, November 02, 2005
Heaven n' Eggs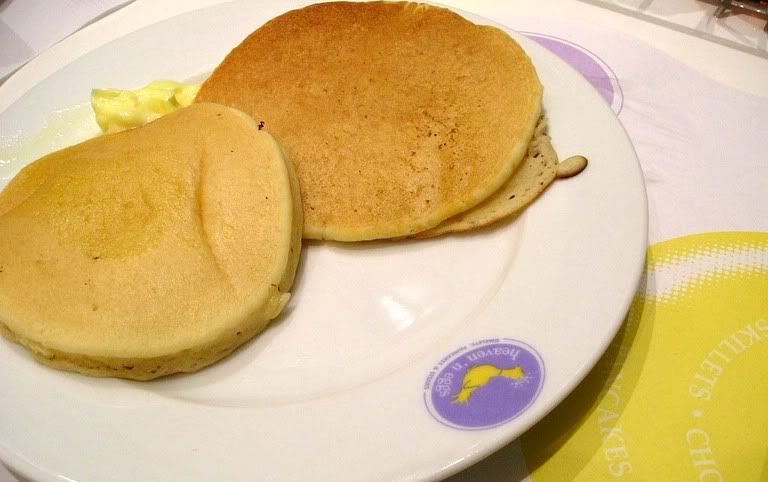 The name alone was enough to lure Bebert and I into the store. Heaven n' Eggs. Kaaliw 'no? We first saw it along Tomas Morato; since then, we've always been yearning to eat there. Finally, on Halloween night, our wish came true. We were at Eastwood to buy a replacement for my battered badminton shoes. Who would have thought we would find Heaven n' Eggs' banner displayed gloriously at the parking entrance? "Dyan tayo kakain!" Lots of other people had the same thing in mind and we had to wait in line. The waitress gave us some refreshments. They were complimentary which was probably why dalandan juice suddenly tasted incredibly delicious! Then came the menu... and in a few seconds, our watering mouths. "Miss, miss, kami na ba, ha, ha ha?"
Thanks to the mercy of heaven, we finally got our table and our food after a few minutes. It really wasn't that long a wait. I suppose it just felt long because we were awfully hungry. Hunger makes a person forgetful, thus, my plan to take a picture of my delightful Vigan longanisa, garlic rice, and eggs, flew out the window. Bebert had tuna steak, mashed potatoes, eggs, and pancakes. The restaurant specializes in steaks, omelets, and pancakes. As you can see, their pancakes come with a variety of "sawsawan" choices - blueberries, marmalade, orange and maple syrup. I loved the store's colors - pale blue and yellow, and their music. Imagine, they even played Workshy songs. Ano kayang ma-order next time?